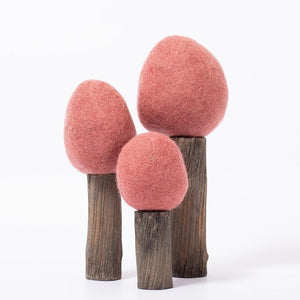 Papoose Earth Trees Autumn includes: 3 pieces. Dimensions: 16 to 26 cm height. These unique trees have natural liana wood with felt tops. The wood is natural and each piece is different. Set of 3 pieces.
Note each wooden base is quite to every tree. Some may appear straight, bent, twisted or even split! 
See if you're lucky enough to get a curved tree today.