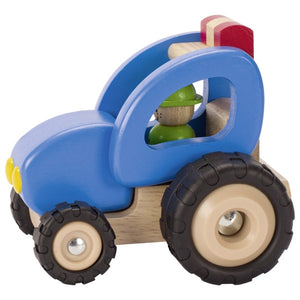 *J's Pick*
One wooden tractor.
This blue tractor by Goki is made with wood and high-quality rubber tires (two small in the front and two larger ones in the back) - making it easy steer. 
Goki carries a selection of beautiful colourful trucks - perfect for the car obsessed toddler. Add more trucks to create a rainbow of cars.
Measure approx: 14 x 11.8 x 12.7 cm
Recommended for children 2 & up.